Bespoke and individual pieces
David Malone and partner Lucy Bilham established Traditional Joinery in August 2007. A graduate of Product Design from High Wycombe College, David spent much of his early teens working alongside carpenters in his father's business. It seemed the natural area to develop his skills and return to after graduating.
Traditional joinery is a dying craft. Machines are ever more advanced but there's simply no substitute for a hand-tooled individual piece. The bespoke nature of David's work, his understanding of product design and 'can do' attitude makes him the perfect joiner to make The Woodee and our fire tool handles.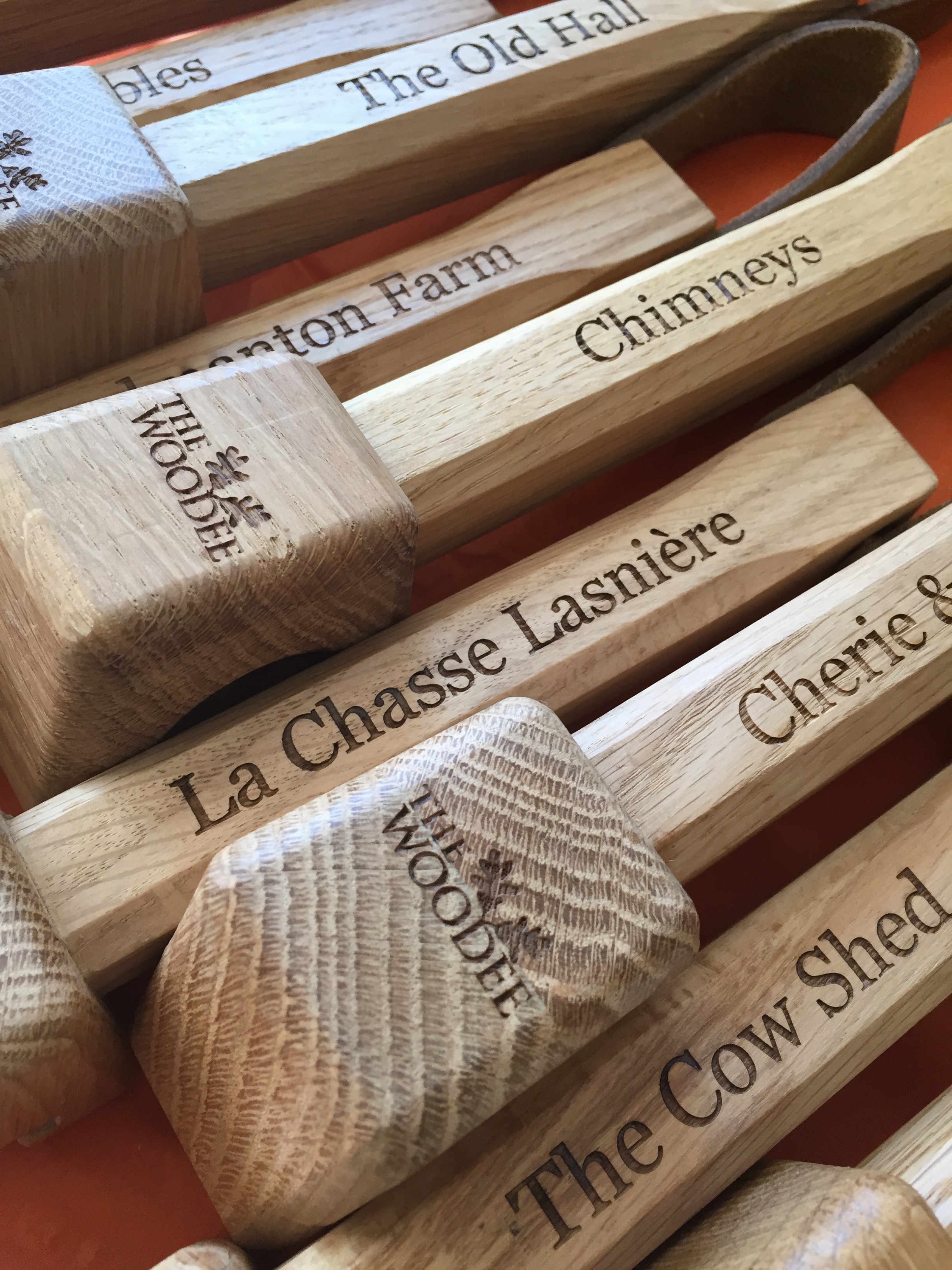 The Polo and Pebble Woodees are mounted in different jigs one at a time and fixed with wooden wedges, so they can be cut with precision. The Pebble is the most difficult and time-consuming to make. Its curve shape means it has to be cut three separate times to get the depth of the opening needed without splitting the wood.
The Jigsaw head is made in a different way to the others. To achieve the T-shaped opening, it is made in two halves and bonded together. They are then finished with Herefordshire Bees Wax Polish for protection, which also brings out the natural grain.